Okay just a little treat for you before I go to Lorne tomorrow.
I'm not in the mood to do a big blog today, I've made a fool out of myself.
But I will tell you all more when I'm back.
Anyway here is a Wallpaper I made: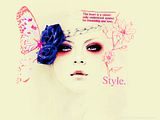 xoxo
Sheray.A.White.